6 February 2023
Draft of Forum convention program is announced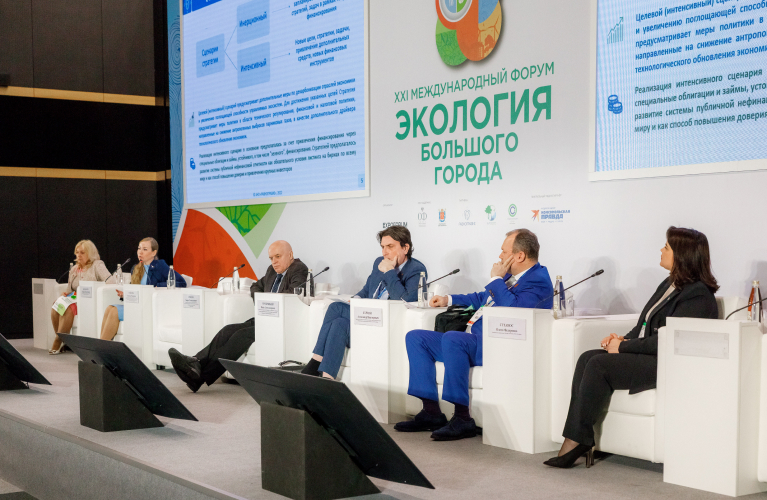 From 22 to 24 March, 2023, at the area of ExpoForum Congress Exhibition Center, with the support of Government of St. Petersburg, there will be held XXII International Forum «Ecology of Big City» – the largest in North-West and one of the key Russian congress and exhibition events in the area of protection of environment and reasonable management of natural resources, natural management equipment, technologies and services.
You can see the convention program draft here.
We invite you to participate!
The leading events of the convention program will be topical conferences and discussion sessions devoted to the solution of matters in the area of ecological safety, waste disposal, improvement of urban and adjacent territories, presentations of best practices of creating public spaces, innovational developments, equipment and greenspace expansion.
Traditionally, at the same time, there will be held 23 annual International Ecological Forum «Baltic Sea Day» (22-23 March) that will host specialists on the problems of marine environment from Russian marine regions. The event will take place with the support of Ministry for Natural Resources and Ecology of Russian Federation, Government of St. Petersburg as well as get included into Action Plan of Maritime Board of Russian Federation Government.
The key event of «Ecology of Big City» will be Plenary meeting of Forum devoted to the issues of preservation of water resources, digitization, climatic changes and discussion of the national project «Ecology». Also, Opening ceremony of Forum will be visited by the top officials of the city and the area.
Besides, «Ecology of Big City» will include events devoted to waste disposal, issues and demands of specially protected natural reservations, comfortable urban environment, and young specialists are expected by the rich youth program.
Exchange of Business Contacts will work for suppliers and purchasers.
The key organizers of events are Committee for environmental management and provision of ecological safety of St. Petersburg Government, Committee of Federation Council on agrarian trade policy and environmental management, ANO «Ravnopraviye», Russian Ecological Society, JSC «Nevskiy ekologicheskiy operator» and others.
You can see the program draft here.
The agenda of the convention program is still being formed.
You have the opportunity to become speakers of events or suggest your event within Forum Program.
We are waiting for you!